Gosnells assault: Police hunt man with swastika on forehead over racially motivated flamethrower attack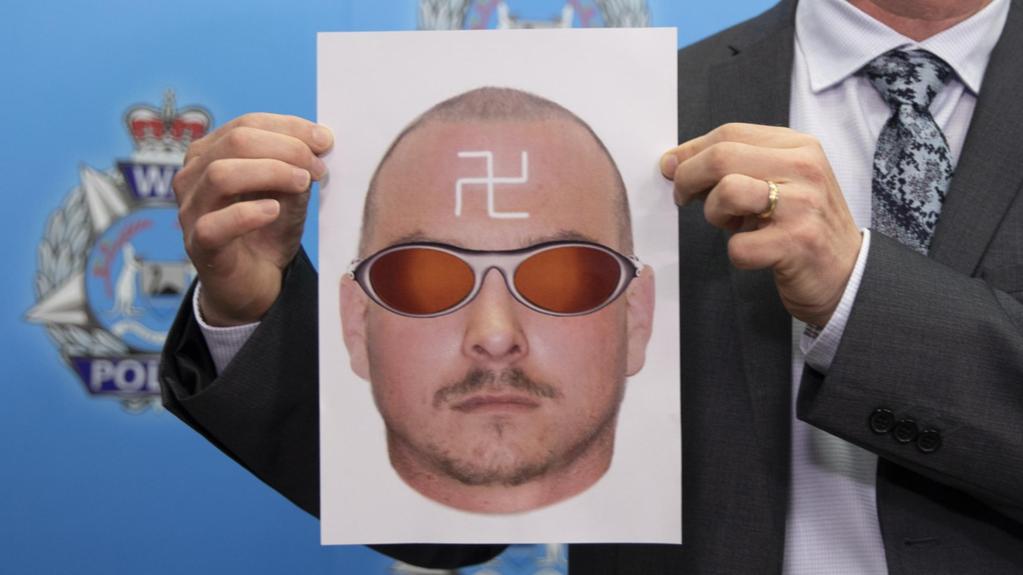 Police are treating a shocking flamethrower attack on an Indigenous woman and her daughter in Gosnells on Saturday as a racially motivated assault.
Detectives today released a composite image of the attacker, who had a white Swastika painted backwards on his forehead.
The attack happened about 6.20pm as the 40-year-old woman and her 15-year-old daughter were walking along Corfield Street, between Verna Street and the Corfield Shopping Centre.
Police say the man in question hurled racial abuse at the pair before using a deodorant can and a lighter to spray towards them.
Incredibly the woman only sustained minor burns to her arm.
The man fled the area on…