Kimberley painting dating back 17,000 years is Australia's oldest rock art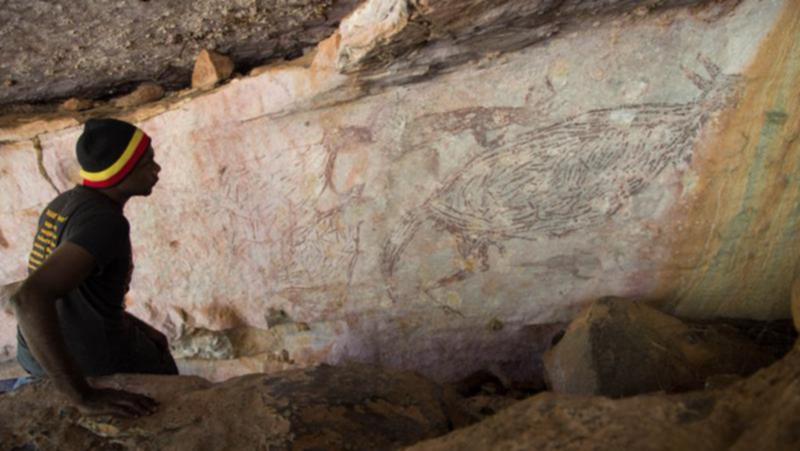 Australia's oldest known rock shelter painting has been dated at 17,000 years old in a finding that may unlock greater understanding of Indigenous cultural history.
The kangaroo painting was found on Balanggarra country in the northeast Kimberley.
It is the oldest known painting still on the wall of a rock shelter in Australia.
Researchers from the University of Western Australia and University of Melbourne worked with traditional owners, using radiocarbon dating on mud wasp nests over and under 16 rock art paintings to determine their age.
The results, published in Nature Human Behaviour, form part of Australia's largest rock art dating project.
UWA archaeologist Sven Ouzman said the painting would improve our understanding of the history…